Restaurant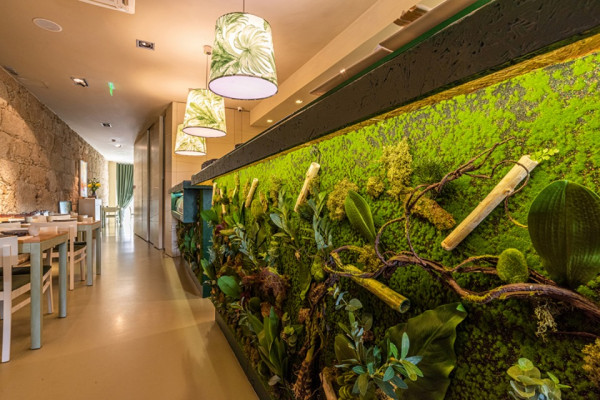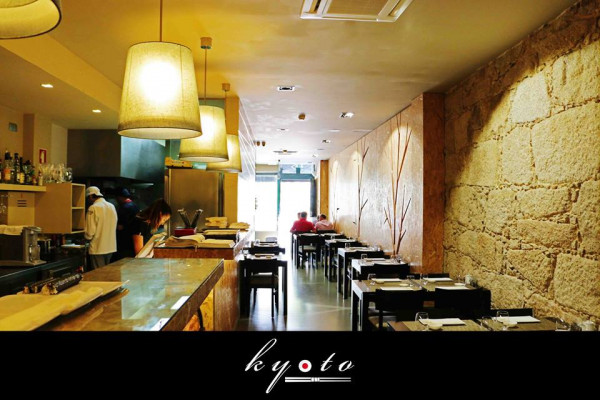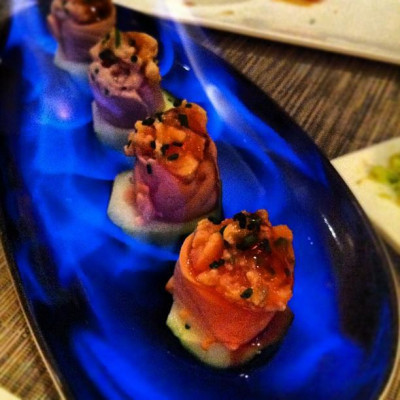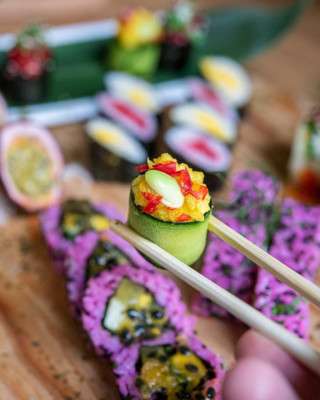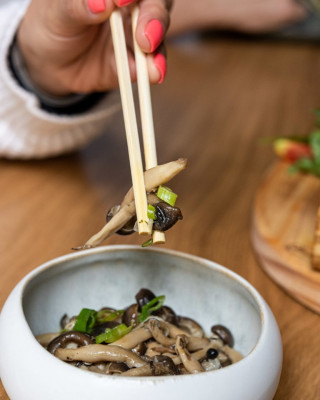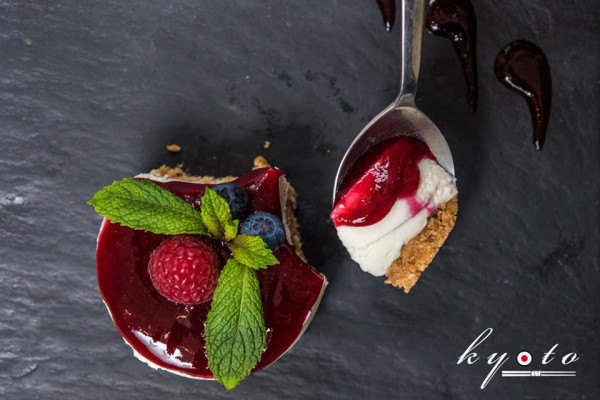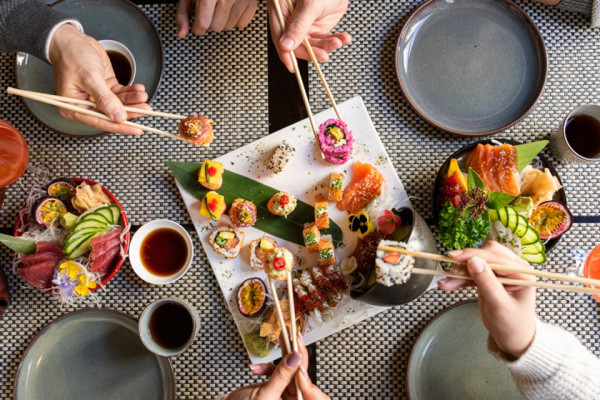 Kyoto Downtown is an Asian-inspired restaurant, opened in February 2012 in downtown Porto.
The entrance is by Guilherme Gomes Fernandes Square (nº 56), but the rear has large windows to the Galeria Street of Paris. Trend space and simple and modern decoration. There is a row of tables along the wall and the entrance desk to widen into the back room in a more intimate setting.
The fusion cuisine is marked by Japanese techniques and products. Sushi, sashimi and tempuras, in a style that also incorporates tropical fruits, following the current trends of this cuisine.
The menu includes a wide range of soups and starters, as well as various Asian specialties such as tempuras, sashimi and different sushi combinations. For those who do not like sushi, you can indulge in hot (also Asian-inspired) suggestions. Asian Bowls have recently been added to the card and can result in different combinations to the customer's choice. To try a little of each piece and be amazed by the creativity of the sushiman, one of the Freestyle menus is advised. When visiting Kyoto Downtown be sure to leave room for one of the fantastic desserts offered in the menu.
From Monday to Friday (excluding holidays), Kyoto Downtown offers the option of Lunch Menus, with the same quality and freshness that characterize the space.
See you soon!
Sunday

Closed

Monday

[12:00 - 15:00] [19:30 - 23:00]

Tuesday

[12:00 - 15:00] [19:30 - 23:00]

Wednesday

[12:00 - 15:00] [19:30 - 23:00]

Thursday

[12:00 - 15:00] [19:30 - 23:00]

Friday

[12:00 - 15:00] [19:30 - 00:00]

Saturday

[12:00 - 15:00] [19:30 - 00:00]
Login to write the comment